If you or a loved one were seriously injured due to the negligent actions of another, Knapp & Roberts can help. Our Phoenix personal injury attorneys have represented accident victims in Arizona for over 20 years. We will review the facts of your case and tailor a legal strategy to help you recover the compensation you need. Call today for a free case evaluation.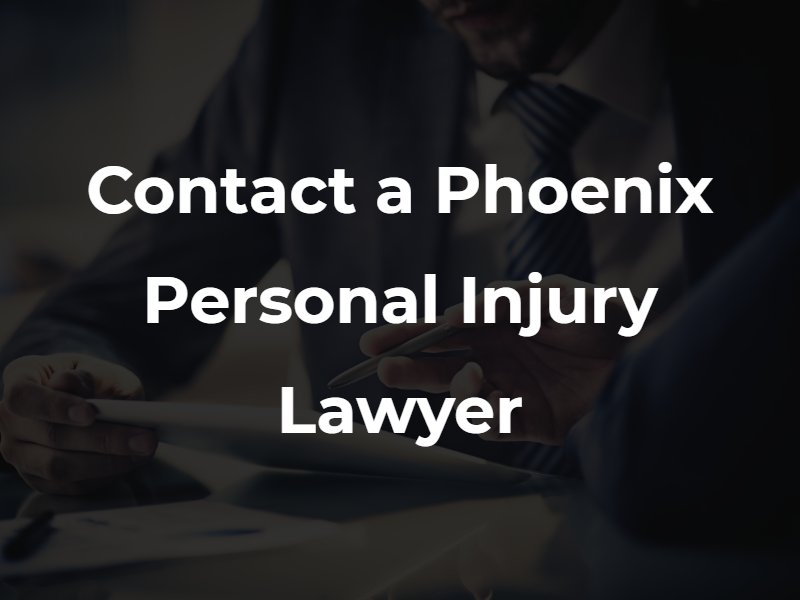 Arizona Personal Injury Resources:
Why Choose Knapp & Roberts?
Choosing the best personal injury attorney to handle your case can be difficult, and is one of the most important decisions that you will make. What sets Knapp & Roberts apart?
Our legal professionals have more than 20 years of experience handling personal injury cases in the Phoenix area.
Our law group focuses on our injury victims and our lawyers have the skills, dedication, and compassion needed to tell their stories in court.
Our Phoenix trial lawyers have successfully handled many high-profile cases and understand what it takes to be successful in the courtroom or in settlement negotiations. Our track record speaks for itself.
Our Arizona law firm utilizes industry-leading experts and the latest courtroom technology to build strong cases for our clients.
We understand how insurance companies operate and can handle your claim from beginning to end.
Our 7 Robexperienced law team handles all cases on a contingency fee basis. Unlike some law firms, you don't pay any legal fees unless we are secure a successful outcome in your case.
How Can a Personal Injury Lawyer Help Me?
Arizona Personal injury law is the legal framework that allows injured people to recover compensation from those responsible for their injuries. Often referred to as tort law, Phoenix personal injury law typically hinges on two basic legal issues:
Liability refers to who is responsible for your injuries.
Damages refer to the harm that you incurred, be it physical, emotional or financial.
If your Arizona personal injury attorney can prove liability and damages, you stand a good chance to recover fair compensation for your injuries. Liability is most commonly determined through the concept of negligence – meaning that the person that caused your injuries owed a legal duty act a certain way, they breached that duty, and the injury was a result of that breach. However, personal injury also includes injuries involving strict liability and intentional acts. Our legal team collects evidence for your case, including medical records, police reports, witness interviews, and more.
Types of Personal Injury Cases We Handle
At Knapp & Roberts, our Phoenix personal injury law group handles many cases involving:
Nursing home neglect
Pedestrian accidents
If you or a loved one have been injured in any type of accident, the first step is to speak with our Phoenix accident lawyers. Our Phoenix personal injury law firm may be able to help.
Why You Should Hire an Injury Lawyer
Any time you suffer serious personal injuries you should consider speaking with an attorney. Whether that be in a car accident, workplace accident, due to a faulty product, or a slip and fall, injury attorneys can help you find out who is liable for your injuries and help you recover monetary compensation. At Knapp & Roberts, we understand that a Maricopa County and Phoenix personal injury lawsuit is as unique as our clients – all serious injury and accident cases, especially automobile accident cases present their own specific set of circumstances that dictate how the case will proceed.
Who Can File a Personal Injury Lawsuit?
Personal injury victims who have been negligently hurt can file a claim. However, filing a personal injury case requires a specialized skill set best met by a personal injury lawyer. An experienced injury attorney knows the ins and outs of the legal system and can adapt to the constant hurdles a personal injury lawsuit brings. The right attorney can greatly increase the chance of success in your case and the size of your recovery. Additionally, insurance companies and other large entities are notorious for protecting their bottom line. A Phoenix car accident attorney is an advocate for your best interests. Our experienced Phoenix, Arizona personal injury lawyers will protect your rights, make sure all filing deadlines are met, and prevent insurance companies from taking advantage of you after you have been hurt.
How Much Does a Personal Injury Lawyer Charge?
At Knapp & Roberts, our Phoenix personal injury lawyers work on a contingency basis, meaning that we charge no up-front or retainer fee and no hourly fee during the course of the trial. We only get paid if we are successful in handling your case. If your Phoenix personal injury law firm wins your case or achieves a favorable settlement, our Arizona personal injury law firm retains a percentage of the settlement as payment for the services rendered. The percentage retained may vary from case to case, as some attorneys may reduce fees for fairly simple, straightforward cases or increase them for more lengthy, complicated cases. If your case does not reach a settlement and goes to trial, contingency fees may increase. In addition, if you win your case, you may assume responsibility for paying the court costs for the case.
Contingency agreements allow access to Phoenix personal injury lawyers for people who may otherwise experience difficulty paying for a lawyer. These agreements are often the only way that individuals can stand up against large companies or corporations allow for equal access to justice. Seek legal advice today by contacting Knapp & Roberts.
How Long Will Your Personal Injury Claim Take in Arizona?
All personal injury cases are different, and it is impossible to determine how long your case will take without a consultation. Some cases take as few as six months, while others can take two to three years. Generally speaking, if your case settles before a trial takes place, you will receive compensation fairly quickly. If your case involves many disputes regarding fault, settlement amounts, police reports, and other details, the process will take longer. The primary determinant of how long your case will take is how long your injuries take to reach the maximum level of medical improvement (MMI). Once your injuries heal to the maximum extent, your injury lawyer can calculate the value of your claim. If you reject the initial insurance settlement, your case will enter the discovery phase, which can take months.
After the discovery phase, you and the defendant will enter mediation with the hopes of achieving a settlement before the case goes to trial. However, you can settle at any time during these phases. Since Arizona cases often take over a year to reach a court date, if you pursue your Phoenix personal injury lawsuit in court, you will likely wait a year or two to reach a conclusion.
What Types of Damages Can I Recover in a Personal Injury Claim?
The damages you can recover in your personal injury lawsuit depend on the unique circumstances of your case. In general, however, courts frequently award the following compensatory damages, designed to compensate you for general, non-monetary damages.
Pain and suffering as a result of the initial injury
Mental anguish suffered in the process of injury, medical treatment or recovery
Loss of consortium or companionship
Property damages
Arizona courts frequently award special compensatory damages designed to reimburse you for monetary damages suffered as the result of your injury.
Medical bills related to the initial and ongoing medical treatment of your injuries, including medications, medical attention, and hospital stays
Loss of wages due to missed work immediately after the incident
Future medical care, in the event, that recovery for your injury remains an ongoing or long term
Future loss of wages if you remain unable to work due to your injuries or recovery
Expenses related to altering your household to accommodate your recovery
Finally, if your personal injury lawsuit involved an illegal, immoral, or otherwise reprehensible act by the defendant which then caused your injury, an Arizona court may assess punitive damages. Punitive damages occur over and above the compensation, you receive for your expenses and suffering from the incident.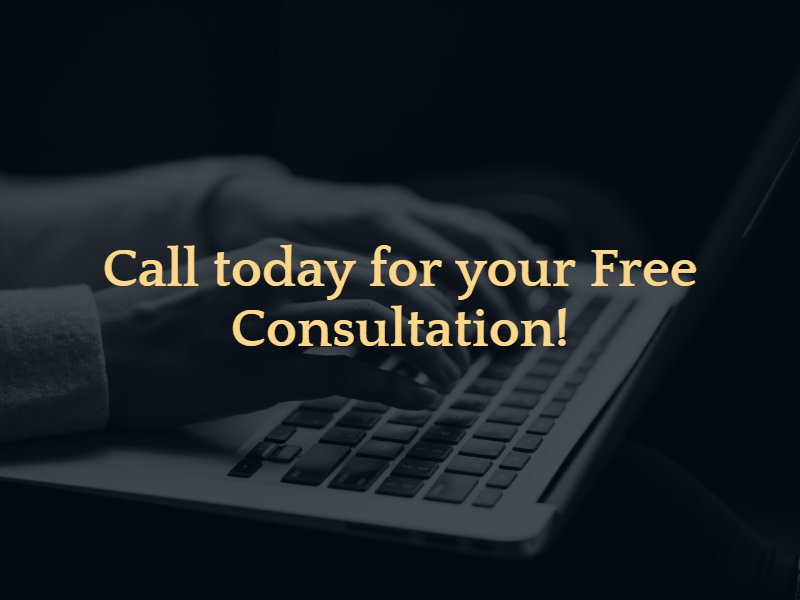 How Much is My Personal Injury Case Worth?
Because every Phoenix personal injury claim is different, there is no such thing as an 'average settlement' in terms of the dollar amount. There are, however, two main factors that attribute to the amount you'll receive in a personal injury settlement.
How much the insurance company is willing to pay, and
The extent of your injuries – or pain and suffering.
Insurance companies typically will not offer settlements over the defendant's policy limits, which in turn limits your settlement amount. This means if your auto accident caused $100,000 in damages, but the at-fault driver has a policy limit of $20,000, the insurance company will see that $20,000 as a reasonable settlement as it represents the insurer's liability. The extent and severity of your injuries will have the most impact on the outcome of your claim. The more serious your injuries, including medical expenses, loss of income and other damages relating to your mental and emotional health, the larger your settlement will likely be. Most Phoenix personal injury claims are settled before a trial becomes necessary. Trials can be time-consuming, expensive and risky, making a settlement the better option for all parties involved. However, if an insurance company refused to treat you fairly, your Phoenix personal injury lawyers must be ready and able to take them to court
Have you been wrongfully injured? If you or a family member have become accident victims in the state of Arizona, call the Phoenix injury lawyers at Knapp & Roberts today for a free no-obligation consultation. We will listen to your story and let you know how we can help. The free consultation with our Phoenix personal injury attorney is free and there is no obligation to retain our services. Get the legal representation you deserve today. We serve all over Arizona and Maricopa County.