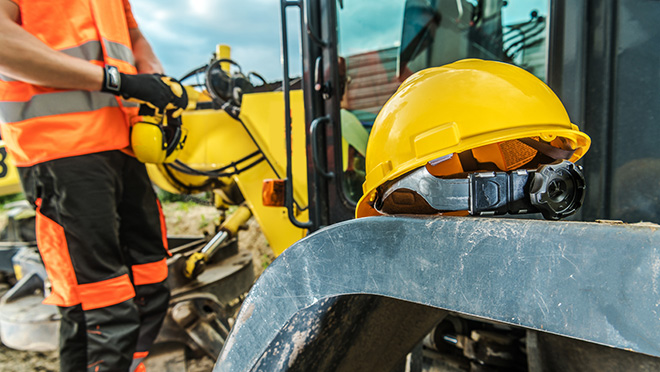 When faulty equipment or a subcontractor's negligence causes a life-changing disability or a wrongful death, talk to a Phoenix construction site accident lawyer. When a worker's livelihood is cut short in Arizona by a serious injury or when a family member dies, you need an attorney with compassion and legal knowledge.
Causes of Construction Site Accidents
Construction is a steadfast, intense environment. Construction he the highest number of fatalities on the job, approximately 21%. This is higher than any other type of work. An employer's goal is to complete as many jobs with the lowest possible costs. This type of demand decreases safety precautions and increases risk. Common causes of construction site accidents include the following.
• Lack of fall protection for workers on elevated structures
• Lack of protection for people on the ground from falling objects
• Tripping hazards from construction materials and debris
• Missing guards or protections on power tools
• Unsafe equipment
• Lack of safety precautions when working near power lines
• Lack of protection for workers in trenches
• Unsafe property conditions
Although safety requirements are in place, accidents and negligence still happens. The Occupational Safety and Health Administration (OSHA) will quickly examine a construction site in any of these scenarios.
Common Types of Construction Site Accidents
Construction is the 9th most dangerous job in the world. Although thousands of construction workers die every year in preventable accidents, individuals continue to sign up for the job. Construction sites are very busy and rapidly changing. Most injuries at construction sites can be catastrophic or fatal due to the heavy equipment, machinery, and large vehicles that individuals work with. However, these are only part of the hazards. The most common construction site accidents are as follows.
• Crane or hoist accidents: Cranes are highly useful in construction. Lack of training, operator errors, and other factors may lead to accidents.
• Falls from heights: Height is always involved in construction, scaffolds, ladders, roofs, and other high up places can easily lead to an accident.
• Slip and falls: A slip and fall at a construction site can be more serious than other slips and falls. Still, outcomes include broken bones, sprains, and other injuries.
• Repetitive stress injuries: Performing the same tasks several hundred times can create repetitive stress on the body. These may include back, wrist, ankle, and joint pains.
• Gas leaks, fires, and explosions: Gas leaks are possible anywhere, but when carbon monoxide concentrates to the small space of a construction site it can be deadly.
• Forklift accidents: Forklifts require specific training, otherwise they become a serious hazard and safety risk.
• Trench accidents: Utilizing and building trenches may be part of the job, but when a construction worker becomes trapped inside one it can be devastating.
• Elevator shaft accidents: Elevator shafts are one of the most likely places for falls.
• Electrocutions: Construction workers must be skilled with electrical equipment and wirings, however working with electricity increases the risk of electrocutions.
• Machinery accidents: Heavy machinery such as trucks, tractors, and cranes are a significant part of construction. Malfunctions or negligent operators can lead to serious injury.
• Struck-by accidents: Struck-by accidents typically involve a motor vehicle. If a construction site is near a road, an oncoming vehicle striking workers on foot is a common occurrence.
• Caught-between accidents: These accidents are when a piece of equipment traps a limb or an entire person, or the debris of a construction accident crushes a person.
• Exposure to dangerous chemicals or toxins: Construction workers are also at risk of breathing in toxic chemicals and can lead to permanent illness.
Falls
Falls are the most common injury in construction. Construction workers may fall from heights, fall into holes or shafts, or fall because of debris and uneven surfaces. Approximately 300 construction workers die from falls every year. Working anywhere above four feet off the ground can put an individual at risk. In addition, loose debris and other items that can easily contribute to a fall. Regardless of how it happens, any type of fall can lead to serious injury. The more awareness about falls, the more preventable they are.
• Falling From Heights
Roofs, scaffolds, and ladders are only a few of the raised surfaces from which a construction worker may fall. Safety requirements state that guardrails must protect workers when working six feet or more off the ground. The ground below should also be clear of dangerous or sharp materials.
• Falling in Holes or Shafts
This includes pier holes, floor holes, and excavation holes. Safety precautions advise the use of covers to protect workers from falling into holes.
• Falling Because of Debris or Unsafe Surfaces
Although it is a construction site, it is important to keep the site clear of clutter and debris. This includes protruding nails, waste, and other trash. These scraps may contribute to falls. It is a requirement to secure unstable working environments to reduce risk of falls.
At Knapp & Roberts, we have extensive experience in serious injury and wrongful death cases in Arizona. Every case we handle at the firm involves a life-changing injury or a wrongful death. We handle the toughest cases because we feel that is where we can make the biggest difference in people's lives.
Who Is Liable?
In most cases, the construction site and your employer as a construction worker are liable. Although OSHA and other agencies establish mandatory safety regulations, negligence is always a factor. However, in some cases negligence of a third party is possible. Third parties may include the property owner, contractor, or manufacturer of the equipment or machinery that caused injury. If a defective design or improper functionality of equipment caused your injuries, a third party may be liable. If you have suffered an injury or lost a loved one in a construction accident, contact Knapp & Roberts to hell you with your legal case.
What Are Your Options?
According to OSHA, four types of construction accidents are the most fatal. These accidents make up for 60% of workers fatalities and include falls, electrocutions, struck by object, and caught in between. Once you are in a construction accident, it is important to know what to do next. Even minor injuries may constitute a lawsuit. The two options are typically to file for workers' compensation or a personal injury lawsuit. An experienced construction site attorney like Knapp & Roberts can advise which is the best option for you.
• Workers' Compensation
Every industry, including construction offers workers' compensation. Workers' compensation applies to compensation for any injury, even when the employer is not negligent. Filing for workers' compensation is one option for injured construction workers. However, the individual will typically recover less through workers' compensation than a personal injury lawsuit.
• Personal Injury Lawsuit
When workers' compensation laws do not apply, an injured construction worker may turn to a personal injury lawsuit. Workers' compensation only applies to an employee and their direct employer. Thus, subcontractors or other personnel on a construction site, may not apply for workers' compensation. In addition, if the injury resulted from faulty equipment workers' compensation also does not apply.
Personal injury lawsuits will come with higher damage awards, so it is important to understand all prospective liability outside of workers' compensation.
Non-Worker Injuries
Construction workers aren't the only ones who suffer injuries at construction sites. When construction sites are in the middle of public areas, pedestrians, vehicles, and other passersby can suffer injuries. Falling debris is often a concern, but falls are likely as well.
Property owners have a duty to warn the public of possible dangers. While other contractors have an obligation to make the conditions safe. Regardless, contractors must follow safety guidelines as other reasonable qualified contractors would as well. If a bystander has suffered an injury near a construction site, the contractor will likely be liable for injuries. Non-workers injured at construction sites should also contact Knapp & Roberts.
If we take your case, we will take the time to get to know you. A Phoenix injury lawyer from our law firm in Phoenix will spend days with you and your family, getting to know you and getting to understand how the accident has changed your lives.
Our lawyers will pull together a team of experts who can determine how the accident in Arizona happened and who is liable. While we do not handle workers' compensation cases, we can refer you to lawyers who can help you, if needed.
If faulty equipment caused the accident — a pulley device, a crane, defective scaffolding — we will pursue a product liability case against the manufacturer. If your accident was caused by a subcontractor's poor maintenance and safety, we will investigate the circumstances.
Free initial consultation. If you have a legal matter you wish to discuss with one of our Phoenix construction site accident lawyers at no charge, please contact us by telephone or e-mail, or complete the Do I Have a Case form and one of our attorneys will contact you.
Related Personal Injury Articles