3 Biggest Risks to Your Children This Summer

The countdown until summer break begins and students across Arizona are eagerly awaiting the end of this month for school to let out. This means more kids and teens will be making their way outside to enjoy summer activities like riding their bike, swimming, or simply hanging out with friends. But with these fun activities come risks – and every parent should be armed with the knowledge they need to minimize these risks for their children and teens. There are 3 in particular we see most often in the summer:
Riding a Bike – This is a risk all year long, but when school lets out, you'll notice more kids riding their bike to and from friend's houses. The best way to keep your child safe? Make sure he/she wears a helmet! Every year, about 26,000 children and teenagers are treated for traumatic brain injuries in the emergency room. Prevent this from happening to your child by buying a helmet that fits properly and ensuring he/she wears it. We know – it can be easier said than done. Some kids just don't want to wear a helmet. We suggest letting your child choose the helmet he/she will be wearing. If they think it's cool or pretty, they're more likely to want to wear it!
Swimming – With temperatures rising in Arizona, more people turn to the water to cool down and different options are not hard to find. If you don't have a pool in your backyard, you most likely know someone who does – they're everywhere! Lakes are also popular hang out spots (particularly for teens) in the summertime. We've written a ton of blogs about swimming pool accidents because it happens far too often in Arizona. No age is exempt, and it can happen all year long. For younger children, sign him/her up for swim lessons. Properly lock doors and never take your eyes off your children – when they're out of the pool and especially when they're in the pool. Parents should take CPR so that if something does happen, you know how to respond. For the lake, make sure your child/teen wears a life jacket. Stress the importance of it – even if they know how to swim, adults have been known to drown in lakes, no one is exempt. Also, use the buddy system. Going out on a jet ski? Great – wear your life jacket and bring a friend. Better yet, enroll your teenager in CPR classes. This will make sure he/she is aware of risks and knows how to respond in emergencies.
Driving – Again, this is a risk year-round but distracted driving kills more than 8 people each day in the U.S. and injures an average of 1,161 more every day. With teens out of school, they'll be driving more frequently and possibly longer distances. That's why we recommend using an app that helps fight distracted driving. DMV.org made a handy chart that compares four different apps: Drive Beehive, Drive Alive Lite, AT&T DriveMode, and Wonder. Learn more about each app and see which DMV.org deemed the best app here.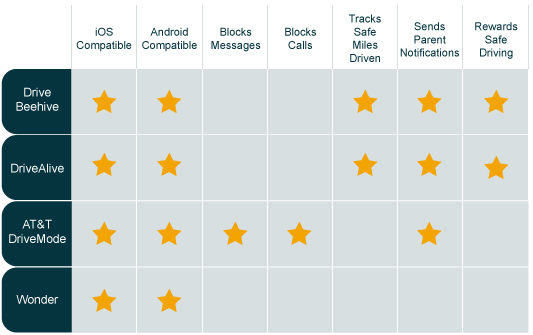 —
The Knapp & Roberts law firm represents serious injury and wrongful death clients throughout Arizona, particularly the communities of Phoenix, Scottsdale, Tempe, Chandler, Gilbert, Mesa, Glendale, Peoria, Surprise, Queen Creek, Apache Junction, Goodyear, Tucson, Flagstaff, and Yuma. If you have a legal matter you wish to discuss with one of our Phoenix accident attorneys at no charge, please contact us at 480-991-7677 or complete the "Do I Have a Case" form and a one of our attorneys will contact you.
Let us tell your story
we care, and we can help. Contact us 480-991-7677 or fill out the form below
The personal injury attorneys in Phoenix, Arizona at Knapp & Roberts have the compassion and trial lawyer skills to tell your story to a jury. We will get to know you and your family so that we can help the jury understand what has happened to you and your family and how it has changed your lives. Obtain the compensation necessary for the injuries and losses you have suffered.